AAE Online CE
Acute and Chronic Pain in Trauma Patients
Product not yet rated
CE: 0
Description:Pain following trauma to the dental and supporting tissues is common, and in fact is even expected to occur. The pain may be present immediately after or develop within a few days following the injury. Tooth injury may also indirectly affect other orofacial structures such as the muscles of mastication and the temporomandibular joint and induce pains. The pain intensity does not always correlate with the injury extent. In most cases, the pain will recede following dental and routine palliative treatment, as soon as healing of the affected tissue occurs. In a small number of cases the pain persists beyond healing, and occasionally may lead to misdiagnosis and additional unnecessary dental treatment. This presentation will discuss diagnosis and treatment of acute and chronic pain, as well as potential mechanisms for the transition from acute to chronic pain. Challenging cases and findings from recent studies will be presented.
At the conclusion, participants should be able to:
- Describe treatment options for acute and chronic posttraumatic orofacial pain
- Discuss differential diagnosis of posttraumatic orofacial pain conditions
- Describe the mechanisms involved in pain transition from acute to chronic
Key:

Complete

Next

Failed

Available

Locked
Open to listen to or download MP3 audio.
Open to listen to or download MP3 audio.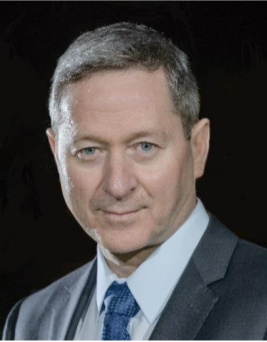 Eli Eliav, DMD, MSc, PhD
Dr. Eliav is a professor and the Director of the Eastman Institute for Oral Health at the University of Rochester Medical Center and the Vice Dean for Oral Health within its School of Medicine and Dentistry. Dr. Eliav was previously the Chair of the Department of Diagnostic Sciences, the Director of the Center for Temporomandibular Disorders and Orofacial Pain and Carmel Endowed chair in Algesiology at Rutgers School of Dental Medicine, part of Rutgers University. Eli earned his Dental Degree (1991), MSc (1995) and PhD (2004) from the Hebrew University and Hadassah in Jerusalem. He specialized in Oral Medicine at the Hebrew University, Hadassah Jerusalem, Israel (1991-1995) and trained in Clinical and Basic Science Research Program in the National Institute of Health Bethesda, Maryland, USA (1995-1997). Since 2008 he is the Editor in Chief of Quintessence International. Dr. Eliav published numerous research and clinical manuscripts in scientific and clinical journals. His research is focusing on orofacial pain, quantitative sensory testing, neuropathic pain, pain modulation, transition from acute to chronic pain and the role of inflammation in Neuropathic pain.
$i++ ?>
Eli Eliav, DMD, MSc, PhD
I declare that I have proprietary, financial, or other personal interest of any nature or kind in any product, service, course, and/or company, or in any firm beneficially associated therewith, that will be discussed or considered during the proposed presentation. Grants/Research: Celgene Cellular therapeutics, Johnson & Johnson, Ethicom, Depuy Mitek, Pharmos, Neurogense | Honoarium: Edit in Cheif of Quintessence International