AAE Online CE
SD-3 The Dynamics of Periapical Lesions in Endodontically Treated Teeth: Rationale for a Clinical Intervention
5 (1 vote)
CE Hours: 0.0
Course Description:
The treatment alternatives for persistent apical periodontitis include nonsurgical endodontic retreatment, surgical endodontic treatment or tooth extraction. However, in certain cases, especially in asymptomatic teeth, a long-term follow-up protocol may be considered. A decision of intervention for an endodontically treated tooth with periapical radiolucency should be based on the technical feasibility of the treatment, risk of complications and patient values and preferences. The long-term prognosis, the potential of modern endodontic treatment, the alternatives in case of treatment failure, post treatment quality of life, and the patient's values should all be recognized and incorporated in the practitioner's decision making. This presentation will discuss patient-focused clinical decision making process regarding the management and preservation of natural teeth based on the principles of evidence based medicine.
At the conclusion, participants should be able to:
Apply principles of evidence based medicine in rationale for a clinical intervention.
Explain the consequences of treating or not treating an existing apical pathology.
Describe the potential of modern endodontic treatment for the management of endodontic complications and how these strategies should be implemented in clinical decision making.
Key:

Complete

Next

Failed

Available

Locked
Open to listen to or download MP3 audio.
Open to listen to or download MP3 audio.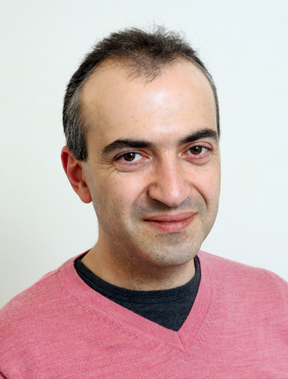 Igor Tsesis, D.M.D.
Dr. Igor Tsesis received his DMD degree from Moscow Medical Stomatological Institute, Russia, in 1990 and in 2003 graduated cum laude from the Post-Graduate Endodontic Program at the Dental School of Tel Aviv University, Israel. He currently serves as Director of Graduate Endodontics in Tel Aviv University. Dr. Tsesis is a member of the Scientific Council of the Israeli Dental Association and a past-president of the Israeli Endodontic Society and He is a member of the Scientific Advisory Board of the Journal of Endodontics and also a member of the International Editorial Board of the journal Italian Oral Surgery. His research is in the area of diagnosis and treatment of complications following root canal therapy and endodontic surgery. Most of his research has been published in the leading endodontic journals.
$i++ ?>
Igor Tsesis, D.M.D.
I declare that I have no proprietary, financial, or other personal interest of any nature or kind in any product, service, course, and/or company, or in any firm beneficially associated therewith, that will be discussed or considered during the proposed presentation.