AAE Online CE
SP-8 Laser Activated Irrigation: Light at the End of the Tunnel
Product not yet rated
---
CE: 0.75
This program will simplify laser physics to allow the clinician to better distinguish which dental lasers are safe and effective within the field of endodontics. Lasers can be incorporated into all aspects of clinical endodontics, from access to apicoectomy. When used correctly, light energy can have a profound effect on the activation potential of irrigants inside the root canal system. These new developments have elevated the level of canal disinfection we should strive for as specialists in our field. Photons have the innate ability to create biological changes on a cellular level. This is termed photobiomodulation. When this type of low-level laser energy is directed at areas of chronic inflammation, healing potential can be enhanced and pain levels diminished. This lecture will expose the power of light in the clinical field of endodontics.
At the conclusion, participants should be able to:
List the various types of lasers used in dentistry and determine which ones are most appropriate and effective for endodontic procedures.
Discuss new developments in irrigant activation and explain how these techniques can improve disinfection of the most complex root canal systems.
Describe the innate ability of photons to modulate biological activity and enhance the healing potential of wounds on a cellular level.
Components visible upon registration.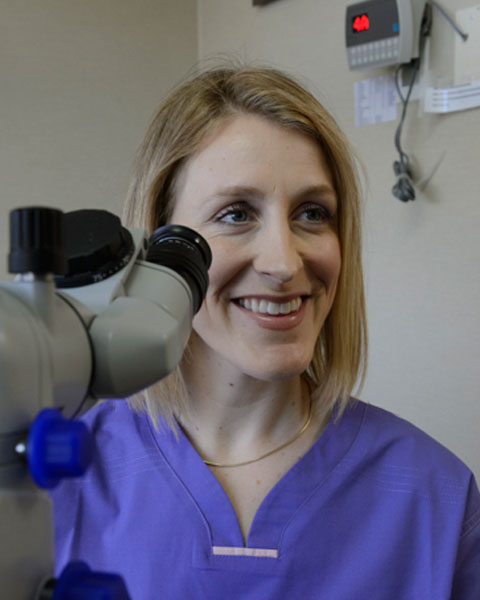 Valerie M. Kanter, D.M.D., M.S.
Dr. Valerie Kanter is a Board Certified Endodontist. She graduated from the University of Florida College of Dentistry with her D.M.D. and M.S. degree with a specialty in endodontics. She is a third generation dentist, with dental licenses in California and Florida, where she earned numerous awards of excellence. In addition to her continued studies in nutrition and integrative health care, she has gained many mentors from the highest echelons of dentistry. Dr. Kanter teaches post-graduate residents, pre-doctoral D.D.S. and foreign dental students in advanced clinical endodontics at the University of California, Los Angeles. She enjoys the opportunity to help students acquire real-life clinical skills beyond those that can be taught in a classroom. Dr. Kanter advocates a patient-centered, biological approach to endodontics. As an oral health care professional, she strives to go above and beyond the so-called traditional standard level of care. She is a trailblazer in the adaption of stem cell and laser technologies, as a more natural and chemical-free approach to the treatment of root canals. The process of becoming a Board Certified Naturopath has broadened her view of the human mind, body and spirit. She has a great respect and understanding of the connection between teeth and systemic health and wellness.
$i++ ?>
Valerie M. Kanter, D.M.D., M.S.
I declare that I have proprietary, financial, or other personal interest of any nature or kind in any product, service, course, and/or company, or in any firm beneficially associated therewith, that will be discussed or considered during the proposed presentation.Fotona (Self) : Honorarium (Status: Ongoing), No honorarium for this presentation (Status: Ongoing)