AAE Online CE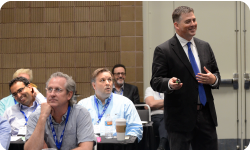 View recorded sessions and resources that were captured live from AAE events.
Attend live webinars and enjoy the post-event recording being sent to your inbox.
Scientific articles, case reports, and comparison studies evaluating materials and methods of pulp conservation and endodontic treatment published in the JOE, the official journal of the AAE.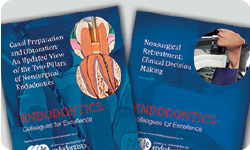 The AAE Colleagues for Excellence is a biannual clinical newsletter for practicing general dentists. The information in each clinical newsletter is designed to aid general dentists. Two newsletters are added annually.
ENDODONTICS: Colleagues for Excellence
Refine your search results by using the drop-down menus below, or choose "Advanced Search This List."
| Access Date | Quiz Result | Score | Actions |
| --- | --- | --- | --- |
Insight Track: Surgical vs. Non-Surgical Retreatment Recordings