AAE Online CE
Bioceramics in Endodontics
5 (2 votes)
CE Hours: 0 CE hour
Description: The advent of MTA about 2 decades ago brought about a significant change in the practice of clinical endodontics. A material that suited our work-space and the periradicular tissue, perfectly. It has been extensively investigated in in-vitro, animal and clinical studies. With due diligence in the literature, material has our academic and investigative endorsement. However, there are limitations to use of MTA e.g., inability to use for routine obturation, it's difficult handling properties and tendency to cause discoloration. Material scientists have worked on overcoming the limitations of MTA by introducing newer generation of Bioceramics. The lecture is an overview of the current research and clinical applications of the newer bioceramics available to us. Published research will be critically reviewed and clinical cases presented demonstrating the applications in various treatment modalitiesson
At the conclusion of this course, participants will learn:
Discuss an evidence-based evaluation of the chemical, physical and biological properties of Bioceramics pertinent to endodontics.
Explain the clinical use especially as a sealer
Recognize the strength and weakness of the material
Key:

Complete

Next

Failed

Available

Locked
Open to listen to or download MP3 audio.
Open to listen to or download MP3 audio.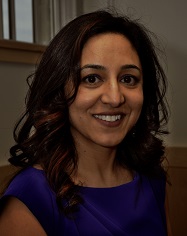 Meetu R. Kohli, B.D.S, D.M.D.
Dr. Meetu Ralli Kohli is the Director for Continuing Education and International Visiting Scholar Program at the University of Pennsylvania, School of Dental Medicine, Endodontic department. Dr. Kohli earned her B.D.S. degree from Government Dental College, Bangalore, India. She pursued her D.M.D. degree as well as specialty training in Endodontics at the University of Pennsylvania, USA. During the course of her training she received the esteemed Louis I Grossman award, the Samuel R. Rossman scholarship and the Sherrill Ann Siegel award & scholarship for demonstrating excellence in patient care, clinical skills and research. She is on the Scientific Advisory Board as a reviewer for Journal of Endodontics, International Endodontic Journal and Quintessence International. Dr. Kohli has published in national and international peer reviewed journals and has contributed in books on microsurgical retreatment. She is the associate editor of the Microsurgery in Endodontics atlas. Her publications have received and have been recognized as the best clinical research paper by JOE. She has served on the AAE's Constitution and Bylaws committee and currently serves in the Research and Scientific Affairs Committee. She is a Diplomate of the American Board or Endodontics. Dr. Kohli also maintains a part-time private practice in Pennsylvania, U
$i++ ?>
Meetu Kohli, B.D.S, D.MD
In accordance with this policy, I declare that I have NO past or present proprietary or relevant financial relationship or receive gifts in kind (including soft intangible remuneration), consulting position or affiliation, or other personal interest of any nature or kind in any product, service, course and/or company, or in any firm beneficially associated therewith.