AAE Online CE
NS-2 MTA: Past, Present and Future
Product not yet rated
CE Credits: 0
Program Overview:
The primary function of the hard tissues surrounding root canal space is to protect the pulp and periodontium from external irritants. When these natural barriers are compromised, the host is equipped with defensive mechanisms to protect itself. Repair materials used to protect or reestablish the integrity of the vital tissues within and outside of the teeth should not only seal the pathways of communication between the external surfaces of the tooth and the pulp and periapical tissues, they also should be biocompatible. Mineral trioxide aggregate (MTA) was introduced as a repair material over thirty years ago. Numerous in vitro and in vivo investigations have shown MTA's effectiveness as a repair material for pulp capping, pulpotomy, apical plug, pulp regeneration, root perforation, root-end filling and root canal filling. Because of its ideal characteristics, it is also recommended as a root canal sealer. Despite its advantages, original MTA has a long setting time. This disadvantage is rectified by development of a fast-set MTA. Preliminary data regarding fast-set MTA and MTA sealer will be presented.
At the conclusion, participants should be able to:
List ideal characteristics of root repair material.
Recognize various applications of MTA
Describe the preliminary data regarding the fast-set MTA
Key:

Complete

Next

Failed

Available

Locked
Open to listen to or download MP3 audio.
Open to listen to or download MP3 audio.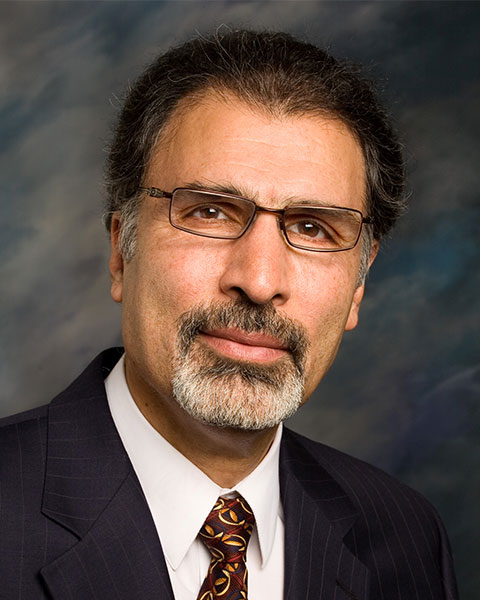 Mahmoud Torabinejad, D.M.D., M.S.D., Ph.D.
Dr. Torabinejad is a professor of endodontics and adjunct Professor at Loma Linda University School of Dentistry and University of Pacifice in San Franciso. He practices two half days in Upland, California and has made over 200 national and international presentations in more than 40 countries. He has authored fsix textbooks and more than 350 publications. He is the top-cited author in endodontic journals with authorship in 16 articles of the top 100 list. He received the AAE Ralph F. Sommer Award in 1986, the AAE Louis I. Grossman Award in 1993, the Philanthropist Award from the AAE Foundation in 1997, and the AAE Edgar D. Coolidge Award in 2016. He was the recipient of the Loma Linda University Centennial Van Guard Award for Healing 2006 and the Distinguished Research Award 2008. In recognition of his significant pioneering contributions to health sciences, he received the Loma Linda University Distinguished Investigator Award in 2013. He is a past president of the California Association of endodontics and past president of the American Association of Endodontists and its Foundation.
$i++ ?>
Mahmoud Torabinejad, D.D.S., M.S., Ph.D.
"Disclosure: In accordance with this policy, I declare I have a past or present proprietary or relevant financial relationship or receive gifts in kind (including soft intangible remuneration), consulting position or affiliation, or other personal interest of any nature or kind in any product, service, course and/or company, or in any firm beneficially associated therewith, as indicated below:
Dentsply International (Self) : Consultant (Status: Ongoing)"