AAE Online CE
OSC-8 50 Shades of Inflammation: The Mouth Body Connection
Product not yet rated
CE: 0
Course Description:
Our patients don't leave their stressful jobs, poor sleeping patterns (insomnia, apnea, snoring), their physical fitness (or lack thereof) or their eating patterns (mindless eating & evening feeding frenzies) in the car before they sit in our chair. There is irrefutable scientific evidence that these habits have the ability to ramp up inflammation or dial it down. Well adjusted, rested, physically active, healthy eating patients enjoy a physiology that supports a better response to our prevention/restorative interventions. In this high energy, entertaining program be prepared to have your hair blown back and gain greater insight into the science of how lifestyle shows up in your patients' mouth and impacts healing, repair and recovery.
At the conclusion, participants should be able to:

Explain how eating habits have the ability to dial down or ramp up inflammation and how it affects your treatment outcomes.
Describe why your sedentary patients don't heal as well as your active living patients. ALERT 85% of your patients lead sedentary lives.
Gain greater insight into the relationship between chronic inflammation & disease.
Key:

Complete

Next

Failed

Available

Locked
Open to listen to or download MP3 audio.
Open to listen to or download MP3 audio.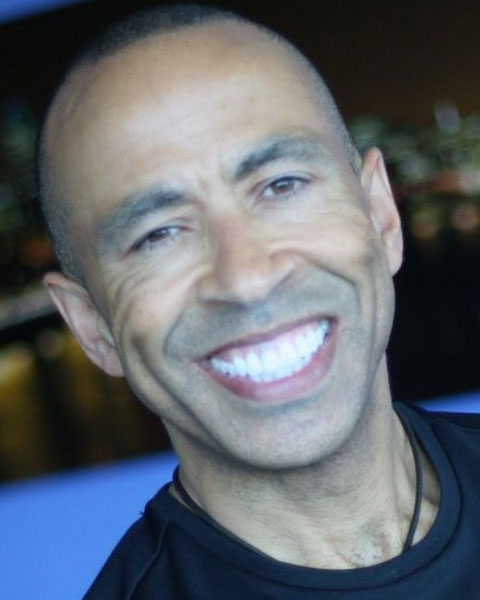 Uche Odiatu, DMD
Dr Uche Odiatu DMD is the author of The Miracle of Health (C) 2008 John Wiley & Sons, a professional member of the American College of Sports Medicine and a practicing dentist in Toronto. This busy dad of four is also an National Strength & Conditioning Association Certified Personal Trainer and has lectured on systemic inflammation, the human microbiome, performance nutrition, patient lifestyle habits that sabotage healing in England, Canada, the USA, the Bahamas, Denmark, Bermuda and Norway. His number one goal is to share his insights and passion for total health and help ignite this same enthusiasm in his audiences. Visit him www.DrUche.com Twitter @FitSpeakers Instagram @FitSpeakers
$i++ ?>
Uche Odiatu, DMD
I declare I have a past or present proprietary or relevant financial relationship or receive gifts in kind (including soft intangible remuneration), consulting position or affiliation, or other personal interest of any nature or kind in any product, service, course and/or company, or in any firm beneficially associated therewith, as indicated: Philips Sonicare (Self) : Consultant (Status: Ongoing)