AAE Online CE
SP-11 Laser-Assisted Endodontic Micro-Surgery... Thoroughly Planned... Optimally Equipped... Effectively Executed... and Swiftly Healed
1 (1 vote)
CE: 0

Course Description:

Dentists' goals should always be to favor the "natural implant" over the artificial implant. Adequate training, experience and specialized equipment allow endodontic experts to diagnose properly, plan adequately and execute effectively. CBCT has proven invaluable in enhancing tri-dimensional visualization and optimal planning of the "Surgical Strike." Execution is enabled through Er,Cr:YSGG laser energy. This provides an extremely precise cut within 2mm from the laser tip, through both soft and hard tissues. In complement, the DOM has established itself as the gold standard in magnifying the minute endodontic and periradicular spaces. Therefore, when coupled, the Er,Cr:YSGG laser and DOM, enable surgeons with an unrivaled level of precision and effectiveness. Regarding outcome, the minimally-invasive quality of the Er,Cr:YSGG laser paired with the diode-generated Biostimulation has caused a paradigm shift in short and medium-term soft and hard tissue healing.

To quote Aristotle, "Excellence is never an accident. It is always the result of high intention, sincere effort, and intelligent execution; it represents the wise choice of many alternatives - choice, not chance, determines your destiny."
At the conclusion, participants should be able to:

Discuss the benefits of integrating CBCT, laser technology and the Dental Operating Microscope in the service of their patients. Literature review will be used as scientific support.
Describe the clinical steps of laser-assisted apical surgery. Videos and related materials of Dr. Nguyen's clinical cases will be discussed and used as visual aids.
Evaluate the impact of high-tech, high expense technology on practice overhead and practice growth.
Key:

Complete

Next

Failed

Available

Locked
Open to listen to or download MP3 audio.
Open to listen to or download MP3 audio.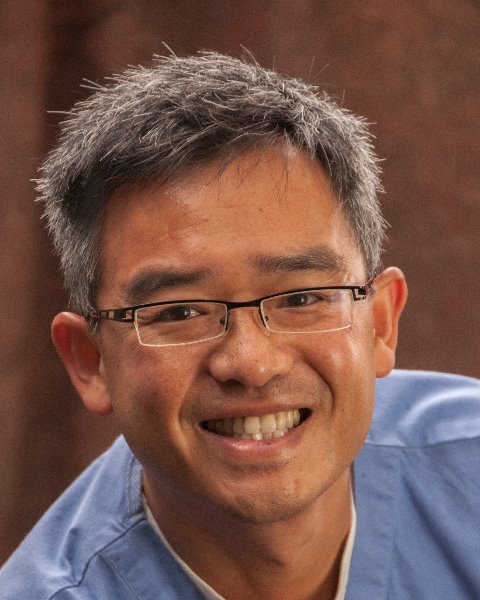 Nguyen Nguyen, BDS, MSD
Dr. Nguyen earned his bachelor's degree in Dental Sciences in 1997 from the Catholic University of Louvain, in Brussels, Belgium. He subsequently earned his Certificate in Clinical Endodontics and Master of Science in Dentistry degree in 2001 from Case Western Reserve University in Cleveland, OH. Dr. Nguyen was a full-time Assistant Professor in the Department of Endodontics at the University of Maryland from 2001 to 2004 and at the Oregon Health and Science University from 2004 to 2008. Dr. Nguyen is the founder of Polaris Dental Specialists and the Love All Foundation. He currently practices at Polaris Dental Specialists, a multi-specialty practice in Beaverton and Salem, OR, USA. Dr. Nguyen is a Master at the World Clinical Laser Institute and visiting Professor of Endodontics at Case Western Reserve University. He is fluent in English, French, and Vietnamese and enjoys lecturing about clinical endodontics and practice management at both national and international levels.
$i++ ?>
Nguyen Nguyen, BDS, MSD
I declare that I have no proprietary, financial, or other personal interest of any nature or kind in any product, service, course, and/or company, or in any firm beneficially associated therewith, that will be discussed or considered during the proposed presentation.