To The Point Corporate-Sponsored Lecture| MORITA CBCT: Better Imaging for your Endo Practice
5 (2 votes)
CE: Ineligible

This sponsored webinar is presented by: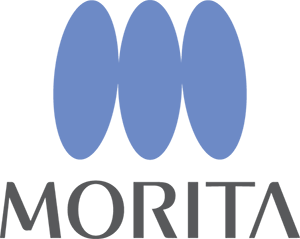 Cone-beam computed tomography (CBCT) or Cone Beam is an indispensable tool for diagnostic imaging in a modern endodontic practice, however, choosing the most suitable CBCT scanner for your practice can be a difficult task. In this interactive presentation, Dr. Bruno Azevedo will explain the 5 imaging pillars that make MORITA CBCT scanners the perfect choice for your practice - acquisition protocols, data correction and data navigation tools, interpretation, and data Integration. He will describe how precision scanning aligned with industry-leading imaging resolution can positively impact your diagnosis and practice workflow.

This presentation is part of the To the Point Corporate-Sponsored Webinar series. To the Point Corporate-Sponsored Webinars may include opinion, speculation and other statements not verifiable in the scientific method and do not necessarily reflect the views of AAE. Participants should use their best judgment in evaluating the merits of any content.
Key:

Complete

Next

Failed

Available

Locked
Bruno Azevedo, D.D.S., M.S.
Dr. Bruno Azevedo – aka- The Cone Beam Guy is an Oral Maxillofacial Radiologists with extensive experience in 3D imaging technologies in Dentistry. He attended the University of Texas Health Science Center in San Antonio, where he received both a certificate in Oral Maxillofacial Radiology and a Masters in Dental Diagnostic Sciences. Dr. Azevedo is a diplomate of the American Board of Oral and Maxillofacial Radiology and is one of the most active speakers in North America regarding dental 3D imaging technologies. He was a founding faculty of Western University College of Dental Medicine and served as the Oral Radiology Department Director for six years at the University of Louisville. Dr. Azevedo currently works in private practice Oral Maxillofacial Radiology and provides consulting services regarding dental imaging and 3D printing.
Speaker Disclosure
In accordance with this policy, I declare I have a past or present proprietary or relevant financial relationship or receive gifts in kind (including soft intangible remuneration), consulting position or affiliation, or other personal interest of any nature or kind in any product, service, course and/or company, or in any firm beneficially associated therewith, as indicated: Cone Beam Guy (Individual(s) Involved: Self): Consultant, Stockholder/Ownership Interest (excluding diversified mutual funds); J.Morita USA (Individual(s) Involved: Self): Consultant
$i++ ?>
Bruno Azevedo, D.D.S., M.S.
In accordance with this policy, I declare I have a past or present proprietary or relevant financial relationship or receive gifts in kind (including soft intangible remuneration), consulting position or affiliation, or other personal interest of any nature or kind in any product, service, course and/or company, or in any firm beneficially associated therewith, as indicated: J. Morita USA (Honorarium/Gift