AAE Online CE
Below is the list of meetings that have available recorded sessions and/or resources. Navigate to a meeting to view the available sessions.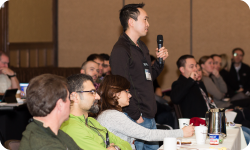 Insight Track
The Insight Track is a continuing education meeting series dedicated to a single topic or theme critical to the specialty.
Other Events
Check out these other valuable events hosted by AAE.
Insight Track: CBCT Recordings Now Available!
Explore all aspects of CBCT, from acquisition to diagnostics and outcomes through the billing process.
The Direct-to-Patient Digital Marketing webinar recording is now available!