AAE Online CE
Below is the list of meetings that have available recorded sessions and/or resources. Navigate to a meeting to view the available sessions.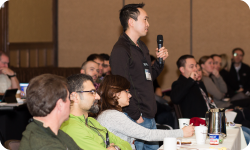 Insight Track
The Insight Track is a continuing education meeting series dedicated to a single topic or theme critical to the specialty.
AAE19 Recordings Now Available!
The Endodontic Treatment Standards webinar recording is now available!